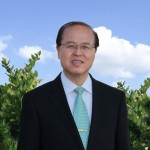 Pastor Philip Kwon
has served as Korean ministry pastor since October 2015.  He leads Korean service and desires to be a disciple making pastor with the God's Word the Bible.  He received M.Div. and Th.M. from Trinity Evangelical Divinity School and studied D. Min. at Southern Baptist Theological Seminary.  He and his wife, Eunice have been married since 1983.
권오돈 목사는 2015년 10월 부터 한국어 예배 담당 목사로서 섬기고 있으며, 트리니티 신학원과 남침례교 신학원에서 공부하였으며, 그리스도의 신실한 제자가 되도록 성도들을 섬기는 것을 소망하고 있다.
주일 집회 안내 (Sunday)
오전 예배 10시 45분
어린이/청소년 10시 45분
영어 교실 12:30 PM
주간 집회 안내 (Week Day)
수요 AWANA 6:00 PM / 수요 저녁 예배 7:30 PM
토요 새벽예배 6:30 AM
GGMI(Great Gospel Mission International) 선교회 – 쉼, 치유, 회복 Camp 사역
하나님과의 동행(Walking with God Daily) – 성경말씀 묵상을 통한 하나님과의 동행.
담임, 권오돈 목사 / Pastor, Philip Kwon
600 Pin Oak Road Katy, Texas 77494
(281) 574-2028(사무실) / (713) 679-3095(셀폰)
phkwon5@gmail.com