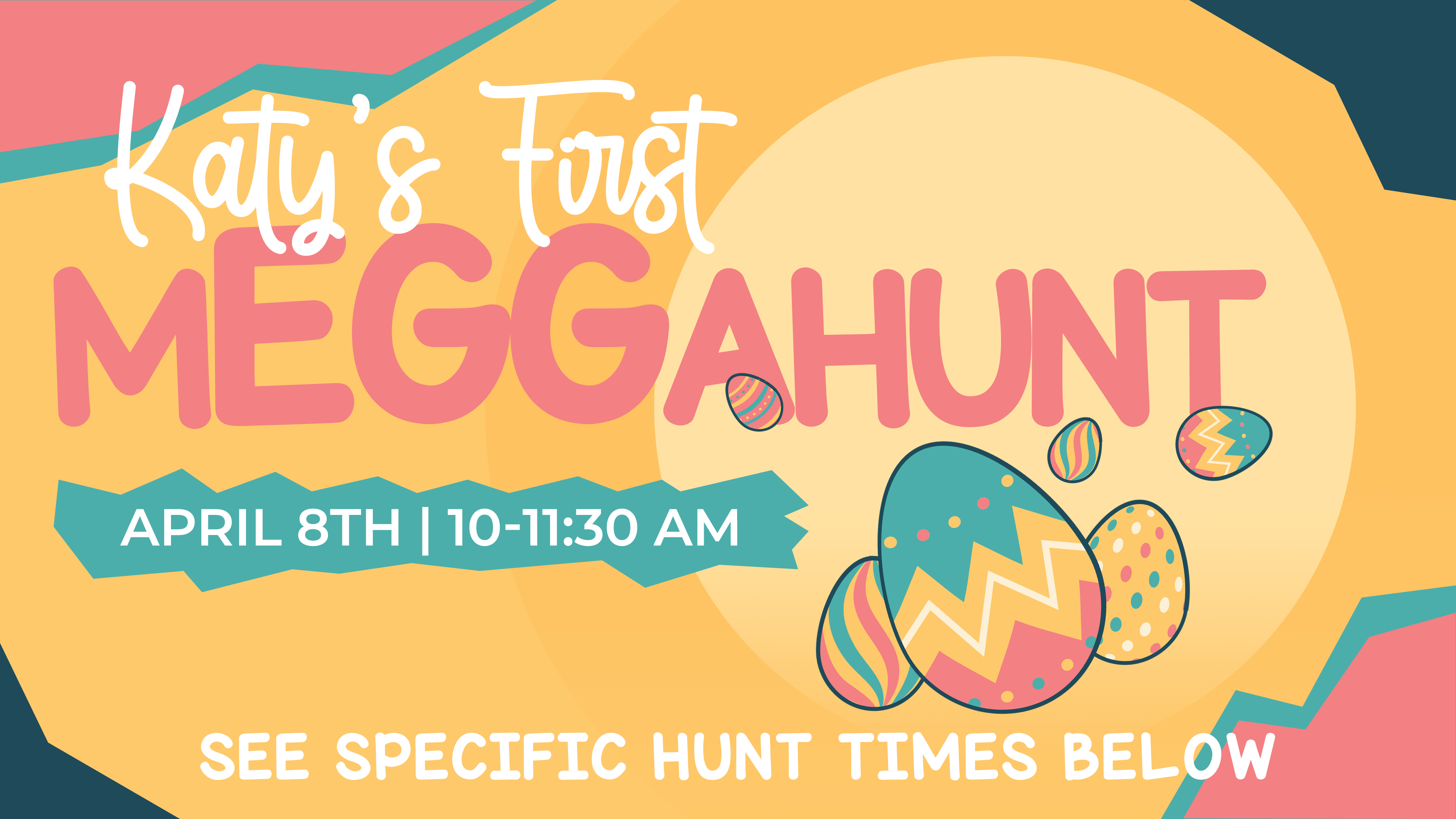 With all the rain and expected rain to come, we have called an audible and moved MEGGAHUNT inside! We will still have inflatables, games, face painting AND tons of EGGS! Send this to a friend and we hope to see you there!
Join us for our annual mEGGa Hunt! We will be hunting over 5,000 eggs! We will also have inflatables, games, photobooth, and MORE!! There will be 3 hunts at 10:20 (Birth-Pre K), 10:40 (K-2nd) and 11:00 (3rd-5th). Bring a basket and we can't wait to see you!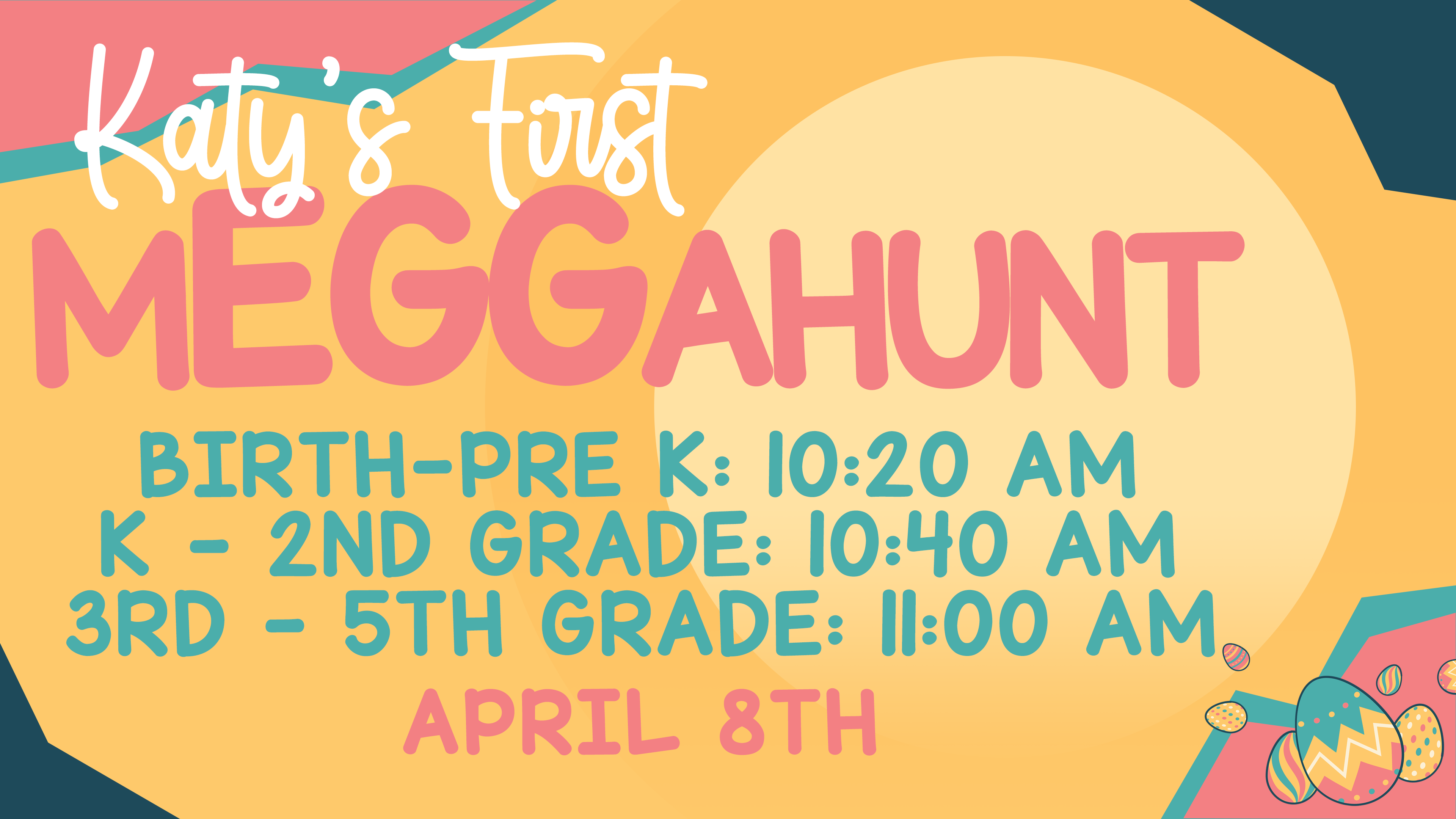 The hunt will take place in the "backyard" of our church. Enter off Pin Oak, drive to the north side of the church and you can't miss it!
600 Pin Oak Rd. Katy, TX 77494
Volunteers!
If you are a church member and wish to serve at this event, complete the sign up form below. Plan on arriving at 9:00 AM that morning and we will send out more information via email as we get closer!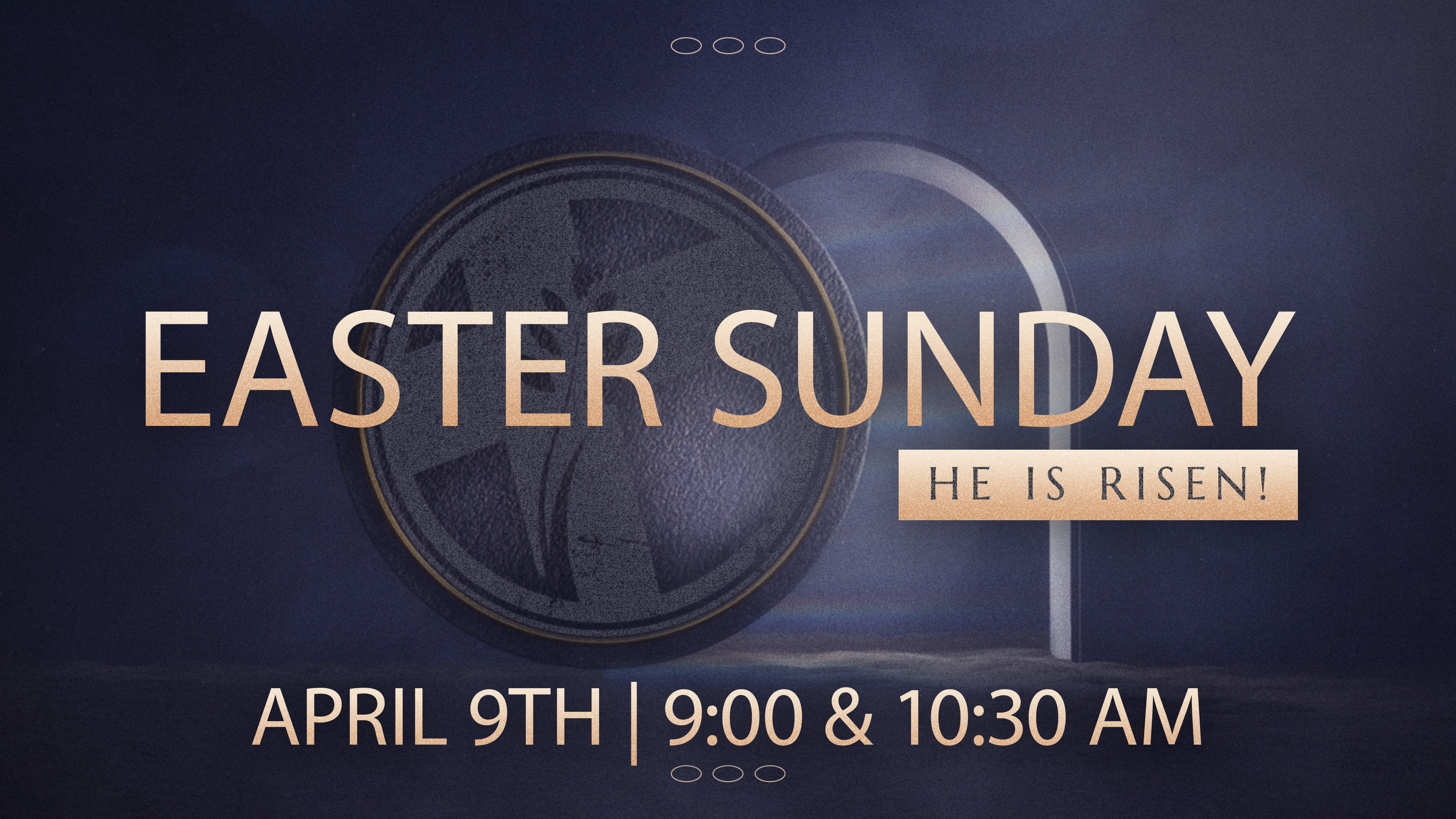 Easter At Katy's First
Join us Sunday April 9th as we celebrate the good news of our RISEN SAVIOR! We will have two identical services at 9:00 AM & 10:30 AM.
If you have children ages 4 and under, we have a special Littles Worship Hour for them in our nursery.
If you have any questions feel free to email info@katysfirst.org and we are happy to help!