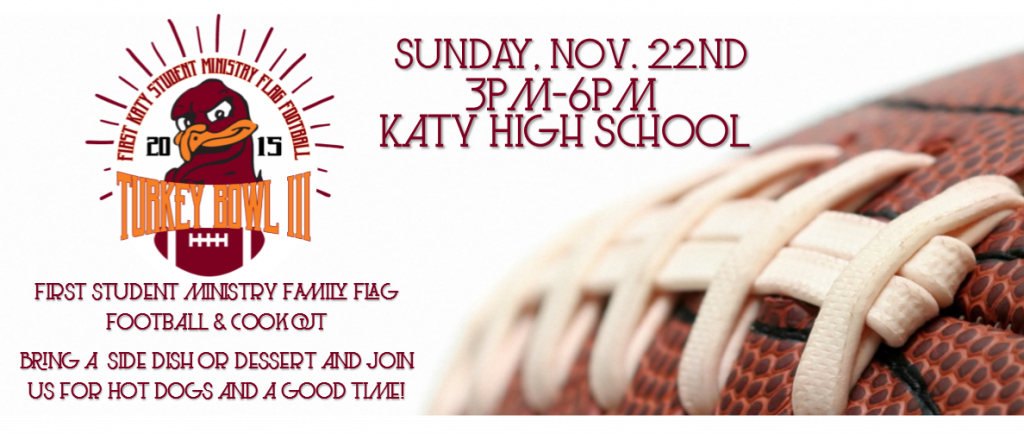 First Student Ministry Turkey Bowl III Kicks off Sunday, Nov. 22nd / 3pm-6pm / Katy High School
This year's Turkey Bowl will feature the same great family friendly flag football games, lots of really good food and serious fun with our student ministry family, but that is not all.
This year we're playing on turf…
Bring a dessert or a side dish and come play with us as we throw the pigskin around on the Katy High School Turf Competition Field. Hope to see you there- you may even get your name on the Gilded Gobbler Trophy!