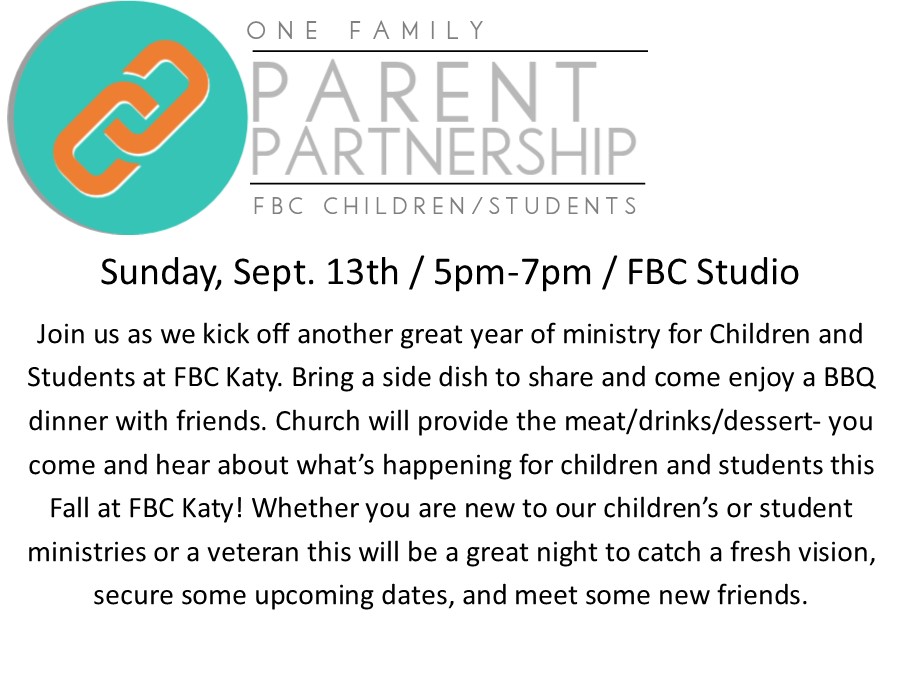 One Family Parent Partnership is This Sunday! Hope you are planning to join us- if you are would you please email me at jhicks@fbckaty.com and let me know your family is coming and how many we should plan on? Thanks, JON, Gaylin and Donna!
We are excited to begin offering ways for students to serve in their own student ministry- for them to use their leadership ability to make an impact on Midweek. We will have a training day on Sunday, Sept. 20th at 4pm before our 5pm Small Group Kickoff. This training is required to immediately begin serving on their ministry team.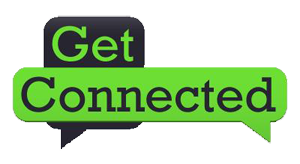 Email Notification: Click here to  subscribe to the FSM News and Updates page of the web site and you will receive an email every time there is updated student news on the site. This is great if you check email regularly and would click a simple link to see what's has been most recently posted on our web site. During the Fall and Spring this is done every week or two. During the summer it is less often due to our quirky schedule.
Text Notification: We use the Remind app to text students and parents in a safe and effective way. Simply text @fsmparent to 81010 and you will be automatically added to our text alert list which will send text messages to remind you about upcoming events or alert you to changes in schedule.
Facebook: If you are on Facebook you can 'like' our student ministry page at Student Ministry @FBC Katy. We are constantly sending reminders, updates and tid-bits of goodness that you won't want to miss. I also try to send each web page update to the Facebook page so even those updates are available on Facebook. If you set you Facebook/phone to send you notifications on your phone when this page is updated, a small alert will let you know something new was posted on our Facebook. Even if you use Facebook for nothing else except FSM news, it might be worth it.
We are also on Instagram at firstkatystudents if you want to check out some photos of our students and keep up with us that way. Instagram is less about large amounts of information, and more about tidbits, pictures and reminders. But it is a fun way to see what's happening.
As always please feel free to call, text or write me with questions! jhicks@fbckaty.com or 713-502-4669 (cell)