As we get settled into the new semester here is some news and notes to help you continue to navigate First Student Ministry!
Sunday School is Rolling!  We have some great new teachers working with students this year that we are very excited about. A huge welcome to Brian and Jessica Carrico who are teaching in our 7th/8th grade class, Ken and Amy Ullrich who are teaching in our 9th/10th grade class, Misty Bannatyne and Judy Kelley who are also teaching in 9th/10th grade. As these fine folks join our team here is a snapshot of our Sunday School leadership:
7th/8th Grade (Room 222): Mark Foster, Monique Ramos & Brian and Jessica Carrico
9th/10th Grade (Cafe): Ken and Amy Ullrich, Misty Bannatyne, Judy Kelley
11th/12th Grade (Room 219): Dan Rutledge, Holly Strickland, John Wanke
Join us at 9:30am on Sunday Mornings!
This Month's Happenings:
Student Small Groups Kick-Off :: Sunday, Sept. 27th :: 5pm-6:30pm
Guys Group: Studio :: Girls Group: Cafe
For the next 3 weeks we will be studying The Church. October 18th is our fellowship night at the Stricklands then we will spend 4 weeks studying Worship which takes us up to our Small Group Christmas Party and the end of the semester!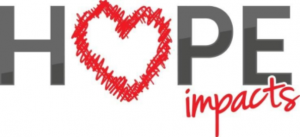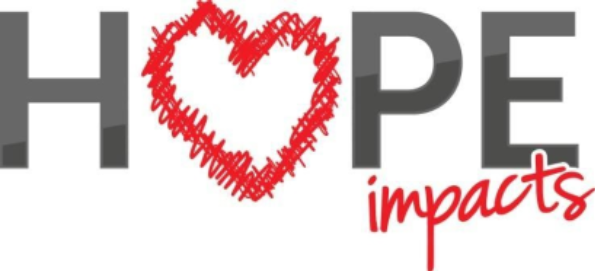 Hope Impacts Breakfast :: Saturday, Oct. 3rd :: 7:30am :: FBC Katy Front Parking Lot
Come help us cook and serve breakfast and share Christ with some great folks! It's real early but it's a lot of fun and a great way to start your Saturday. We finish at 11am . We need 10-12 volunteers to help us make the morning run smoothly. Sign up Wednesdays or Sunday or just shoot me a text or email! (713-502-4669 or jhicks@fbckaty.com)
Gospel Lakes Ranch Camp Day! :: Saturday, Oct. 10th :: 7am-5pm
This fall we are returning to Gospel Lakes Ranch for Saturday Day Camp Leadership. We are looking for as many students and parents as we can muster to join us outside Conroe, Texas for a day of outdoor fun for some kids from inner city Houston. Help us lead kids to Christ by sharing the Gospel, but also have a blast riding horses, fishing, doing games, crafts and paddle boats. It's a day you won't forget.
We'll feed you some donuts when you get here and you bring money for dinner on the way home. Then get ready for an amazing day!
FALL FELLOWSHIP @ THE STRICKLANDS :: Sunday, Oct. 18th
It's a Fall Fellowship down by the river! We are going to have a great time playing and eating at Ray and Holly Strickland's- Don't miss it!
Ongoing Ministry:
Midweek :: Wednesdays :: 6pm-7:30pm :: Cafe
We have a great time in Bible Study, with worship, games & small group prayer for students from 7th-12th grade. We offer pizza and drinks at our snack bar for $1 each and we are launching a new Midweek Leadership venture called Mpact to help students make their impact on Midweek by serving on worship team, tech team or connection team. Join us Wednesday to hear more about serving an Mpact team.
Small Group :: Sundays :: 5pm-6:30pm
We study the Bible. We do it in community. We have fun. If you want to know more about the God you follow, and develop a great relationship with another adult who will hold you up, and hold you accountable and you would like to have fun while doing it. Small group is for you!
Sunday School :: Sundays :: 9:30am-10:30am
On Sunday mornings we teach the Bible systematically and with a focus on apologetics. We don't shy away from explaining tough passages and we try to give students not only the what, but the why! This year we are studying the New Testament through the Answers in Genesis Bible Curriculum.
Connecting with FSM:
Email Notification: Click here to  subscribe to the FSM News and Updates page of the web site and you will receive an email every time there is updated student news on the site. This is great if you check email regularly and would click a simple link to see what's has been most recently posted on our web site. During the Fall and Spring this is done every week or two. During the summer it is less often due to our quirky schedule.
Text Notification: We use the Remind app to text students and parents in a safe and effective way. Simply text @fsmparent to 81010 and you will be automatically added to our text alert list which will send text messages to remind you about upcoming events or alert you to changes in schedule.
Facebook: If you are on Facebook you can 'like' our student ministry page at Student Ministry @FBC Katy. We are constantly sending reminders, updates and tid-bits of goodness that you won't want to miss. I also try to send each web page update to the Facebook page so even those updates are available on Facebook. If you set you Facebook/phone to send you notifications on your phone when this page is updated, a small alert will let you know something new was posted on our Facebook. Even if you use Facebook for nothing else except FSM news, it might be worth it.
We are also on Instagram at firstkatystudents if you want to check out some photos of our students and keep up with us that way. Instagram is less about large amounts of information, and more about tidbits, pictures and reminders. But it is a fun way to see what's happening.
Take home announcements: Almost every Wednesday and Sunday students are given an announcement sheet with many, if not all, of the upcoming events and activities listed on them. Many parents tell us they never see these- that may be true- but if you learn to expect to see them, you might come across them more often. Use these announcement sheets as an exercise in responsibility. That's what we are trying to do…
Printed Fall Calendar: For looking at things in the big picture pick up or print out the four month calendar that will be available online and outside the cafe beginning the first of September. This calendar will have all our major events and activities in calendar form so  you can see what is coming up months ahead of time. Please know this won't contain all are events and dates on that calendar can change in a pinch, but more than likely what you see there is the road map for our semester.
As always please feel free to call, text or write me with questions! jhicks@fbckaty.com or 713-502-4669 (cell)