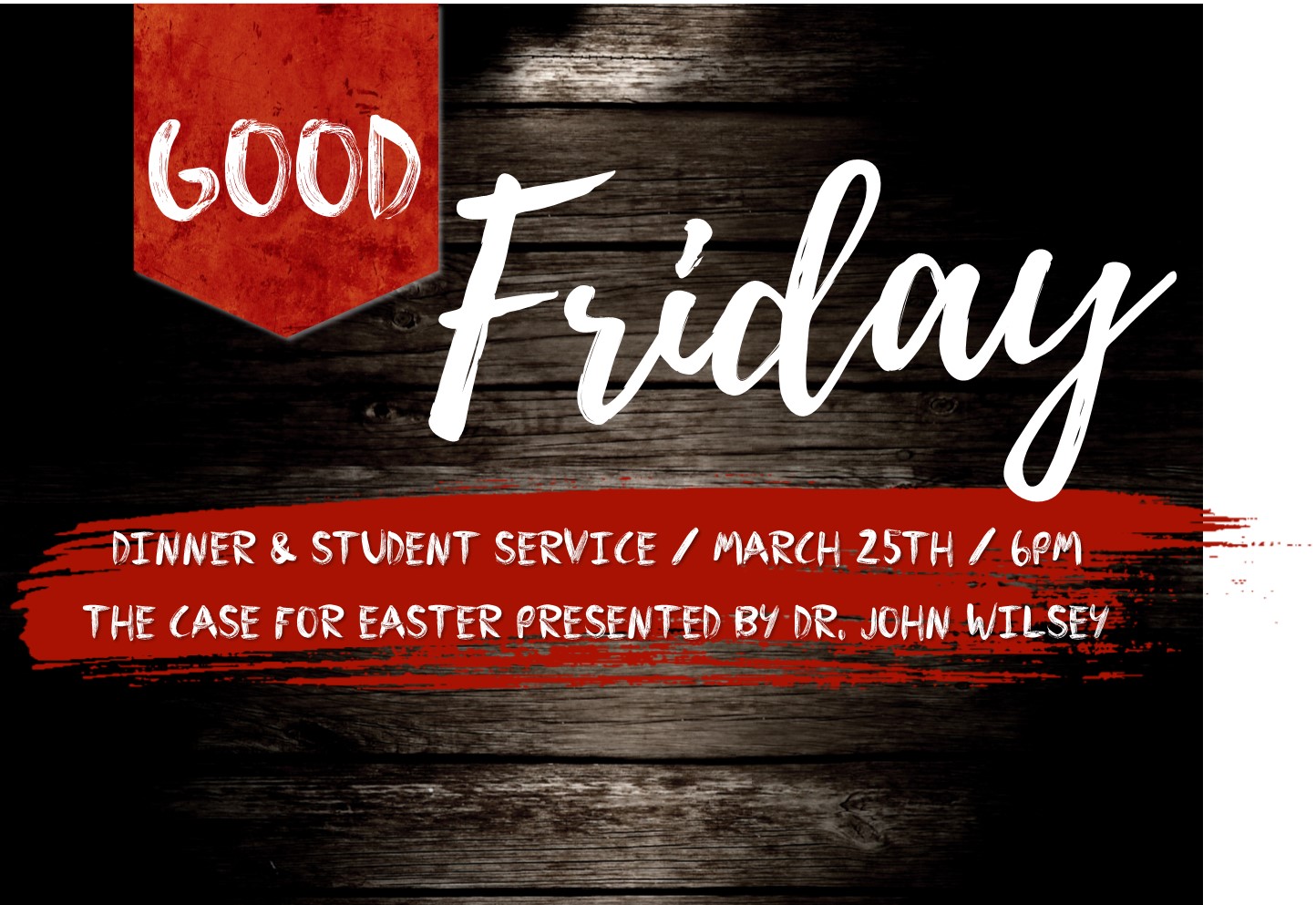 First Student Ministry is excited to be hosting our fourth Good Friday Family Service for jr. high and high school students and their families!
The service will be March 25th at 6pm in the FBC Katy Studio. A fellowship dinner will be served prior to the service and we ask for a $5 donation per person to cover the cost of the meal. Siblings up to 6th grade are free!
This year we are pleased to host Dr. John Wilsey. Dr. Wilsey is an Assistant Professor of History and Christian Apologetics at Southwestern Baptist Theological Seminary here in Houston. He will be tackling the topic of the reliability of the resurrection. Is Christ's bodily resurrection worth believing in? In our day of skepticism and doubt can we trust the Gospel accounts of Jesus' greatest miracle? Come find out what Dr. Wilsey has to say on March 25th.
Please register your families attendance below:
[123-contact-form i1843806]