We are headed headlong into the holidays- which means two things: Christmas Music! and very busy days ahead. In the midst of all of it, let's be reminded that this season is best when it's an exaltation of the foundational goodness of God in Christ Jesus. We celebrate Thanksgiving not just as a reminder of Pilgrims and Native Americans sharing a meal, but of His sovereign provision and innate goodness. We celebrate the birth of Jesus not just as God condescending to us, but that His purpose was our salvation, our good!
Here's a great article on looking for teachable moments for nurturing gratitude in the lives of our teenagers. Make the season all it can be by not losing site of it's true meaning and helping our teens to do the same.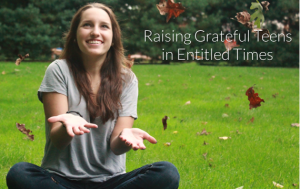 Raising Grateful Teens in Entitled Times
 Turkey Bowl II :: Sunday, Nov. 16th :: 3PM-6PM :: FBC Rec Field
Join us for a thanksgiving cookout and family flag football tournament. We'll provide some quality hot dogs, buns and drinks and you guys bring the sides and desserts. Can't think of a better way for a Texas student ministry to celebrate thanksgiving together than flag football and a cookout. If you can join us register how many will be attending and what side or dessert you will bring here: Turkey Bowl II Sign Up
 Passport Sunday :: December 7th :: Noon-6pm :: Taco Lunch: $5
Passport is our quarterly 6 hour discipleship Sunday focused on helping students create a solid foundation in Biblical doctrine and theology. It's our hope that this solid foundation in truth with provide an anchor for their faith in junior high, high school and beyond.
This quarter we are studying the life of Paul. Other than Jesus himself no one had a greater impact on Gentiles like us than the Apostle Paul. It's fascinating to piece his life and work together with this teachings as we trace this life abandoned to Christ.
Christmas Dessert Theater :: Sunday, Dec. 14th :: 6:30pm-8:30pm
As a fundraiser for our Romania Mission Trip and a great showcase for the considerable talent of our students, we will again try to host a dessert theater where students will wait tables as well as sharing their talents on-stage in the form of song, sketch or dance. For those performing as a group or wanting to join in our scripted sketches, we will have Sunday night rehearsals from 6pm to 7pm in the studio on Nov 9th, 23rd and Dec. 7th after passport if necessary. During this time students will have monitored time to work in groups, as well as time to work on our scripted skits. Those needing camp scholarships this summer should plan to participate in order to be eligible for a scholarship.
Mission Romania / July 3-13, 2015
Change your life this summer by traveling with us to Jibou, Romania to work with our partners at the Jibou Baptist Church and the camp they host every summer for kids in their area.
For more information about the trip, please call or email Jon Hicks or Jeff Adams (jhicks@fbckaty.com or jadams@fbckaty.com).
$200 Deposit and Mission Team Application Due December 1st.
MIDWEEK! :: Wednesdays 6pm-7:30pm :: FBC Cafe :: Worship & Bible Study for grades 7-12
Midweek Student Bible Study is the best time in our ministry schedule for students to create lasting relationships both with peers and leaders as we come together in a casual, but purposeful time of fun, worship and Bible study.This week we kick off a new three week series called Image Bearers which will focus on our uniqueness in creation as well as what it means to live as a Godly man and Godly woman within God's plan. It's going to be challenging and encouraging for all students.
 On Track Devotions :: Month of November= The Gospel of John
As a new emphasis this year we are using On Track Devotionals to encourage our students to develop the habit of reading and studying the Word of God daily. Ken Ullrich is heading up text/email encouragements and challenges to students who decide to use On Track Devotions and we will celebrate with students each month as they complete a book of devotions. If you would like to check out On Track Devotions drop by the cafe and grab one off the new student ministry resource table. You are more than welcome to use OTD along with  your students to engage them in conversation and deeper discipleship.
GET CONNECTED!
Looking for ways to stay connect to all things FSM?
Email Notification: Click here to  subscribe to the FSM News and Updates page of the site and you will receive an email every time there is new student news on the site.
Text Notification: We use Remind101 to text students and parents in a safe and effective way. Simply text @fsmparent to 469-203-4574 and you will be automatically added to our text alert list which will send text messages to remind you about upcoming events or alert you to changes in schedule.
Facebook: If you are on Facebook you can 'like' our student ministry page at Student Ministry @FBC Katy. We are constantly sending reminders, updates and tid-bits of goodness that you won't want to miss. Many of our Sunday Morning classes have pages of their own that you can 'like' as well. They will update you on class-specific events and information. Click here for 7th & 8th Grade Class or here for 11th & 12th Grade Class
We are also on Instagram at firstkatystudents if you want to check out some photos of our students and keep up with us that way.
As always please feel free to call, text or write me with questions! jhicks@fbckaty.com or 713-502-4669 (cell)