FSM UPDATE
Wednesday, Nov. 13th :: New MIDWEEK Teaching Series :: 6PM-7:30PM
Nov. 13th we will begin a new teaching series through the letter of Galatians. In this incredible book Paul lays out the one and only Gospel and calls out those that would teach any other. Our culture is not too far from the one Paul was writing to and students need to know the one and only Gospel so they don't get fooled by a false one.
Not only will MIDWEEK be as good as ever at helping student connect and worship together, I believe this teaching is extremely important because there are so many in our culture who would add to or subtract from the Gospel of Grace.
Sunday, Nov. 24th :: Turkey Bowl Flag Football & Family Cookout :: 3PM-6PM :: FBC Athletic Field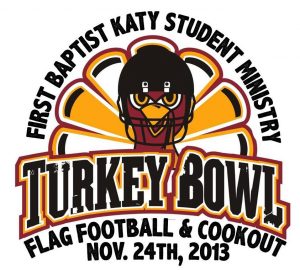 Join us for a fun flag football game for everyone! It's going to be a blast hanging out with families, throwing around the pigskin and having a cookout. It's good for us to be together as an FSM family and what better time to do it than right before Thanksgiving.
The church will be providing the hot dogs and buns and we are asking families to help out with sides and desserts. Just click the link below to sign your family up for the Turkey Bowl and register what you are bringing for the cookout. If your last name starts with A-M please pick a SIDE DISH and if your last name starts with N-Z please pick a dessert!
Look forward to seeing you and your family on Nov. 24th!  TURKEY BOWL SIGN UP
Passport 2 Maturity :: Sunday, Dec. 8th :: Noon-6pm :: $5 for Chopped Beef BBQ Lunch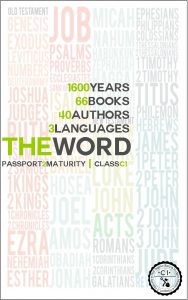 Our Second Passport Sunday is almost here and this quarter we are teaching strategies for reading and studying the Bible. No skill is more foundational and overlooked than how to read and study the Bible for yourself. During this 6 hour study we will track down clues for reading the different types of literature found in the Word, as well as becoming better observers when we read scripture & more accurate interpreters of scripture. Finally, we will help students apply scripture correctly so that it retains it's power in their lives.
Hope you will join us for another amazing Sunday of studying God's word. Please make sure that your students signs up either at church or online so that we will have enough food and materials for the study. Thanks! Click Here to Sign up for Dec. 8th Passport Sunday.
Further Information
*On an informational note, I wanted to let you all know that I will be out of the office from Dec. 9th-19th. I was given a last minute opportunity to travel with Pastor White to Israel during this time and was able to make it happen. This has several impacts on our student ministry schedule. First, I will be out two Wednesdays, Dec. 11th and 18th. We will still have Midweek as scheduled, I just won't be there. We will have excellent teachers while I am out and students will benefit from hearing others teach in my absence.  It also means that we will have to postpone our Dessert Theater Mission Trip Fundraiser scheduled for  Dec. 15th. We will get this re-scheduled for the Spring and it will still be a great vehicle for students to raise money and showcase their talent. *
Additional Way to Stay in Touch!
I would like to give a new text messaging/phone notification reminder system a try! Our current system has numerous problems, so I would love to try this new system called Remind 101. It comes from the education world and may be just what we were looking for in the way of text message reminders until we launch our own app! If you would like to join a parent list for text reminders please sign up by doing the following: text
@fsmparent
to the number
469-518-3471
. Once you have done that you will need to respond to the confirmation text that you receive and will be added to my text list. Simple as that! (See the graphic above for clarification)
As always, please let me know if you have any questions about our events this month. You can reach me my phone or text at 713-502-4669 or the office at 281-391-1100 or on my email at jhicks@fbckaty.com.