FSM UPDATE
Wednesday, Nov. 13th :: New MIDWEEK Teaching Series :: 6PM-7:30PM
Due to the reschedule of Pumpkinpalooza- Nov. 13th we will begin a new teaching series through the letter of Galatians. In this incredible book Paul lays out the one and only Gospel and calls out those that would teach any other. Our culture is not too far from the one Paul was writing to and students need to know the one and only Gospel so they don't get fooled by a false one.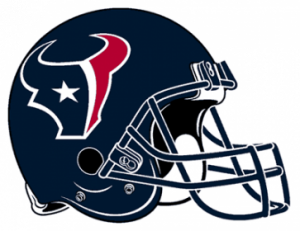 Sunday, Nov. 10th :: Texans Watch Party :: 3:30PM :: Cafe
You bring the snacks to share with the group and we'll have hot dogs and drinks. Join us as we watch the Texans dominate the Arizona Cardinals! We'll have several video games set up, foosball & air hockey. As always, parents are more than welcome to join us for the fellowship.
Sunday, Nov. 24th :: Turkey Bowl Flag Football & Family Cookout :: 4PM-6PM :: FBC Athletic Field
Join us for a fun flag football game for everyone! It's going to be a blast hanging out with families, throwing around the pigskin and having a cookout. It's good for us to be together as an FSM family and what better time to do it than right before Thanksgiving. Stay tuned for what  you can bring to add to the cookout.
As always, please let me know if you have any questions about our events this month. You can reach me my phone or text at 713-502-4669 or the office at 281-391-1100 or on my email at jhicks@fbckaty.com.