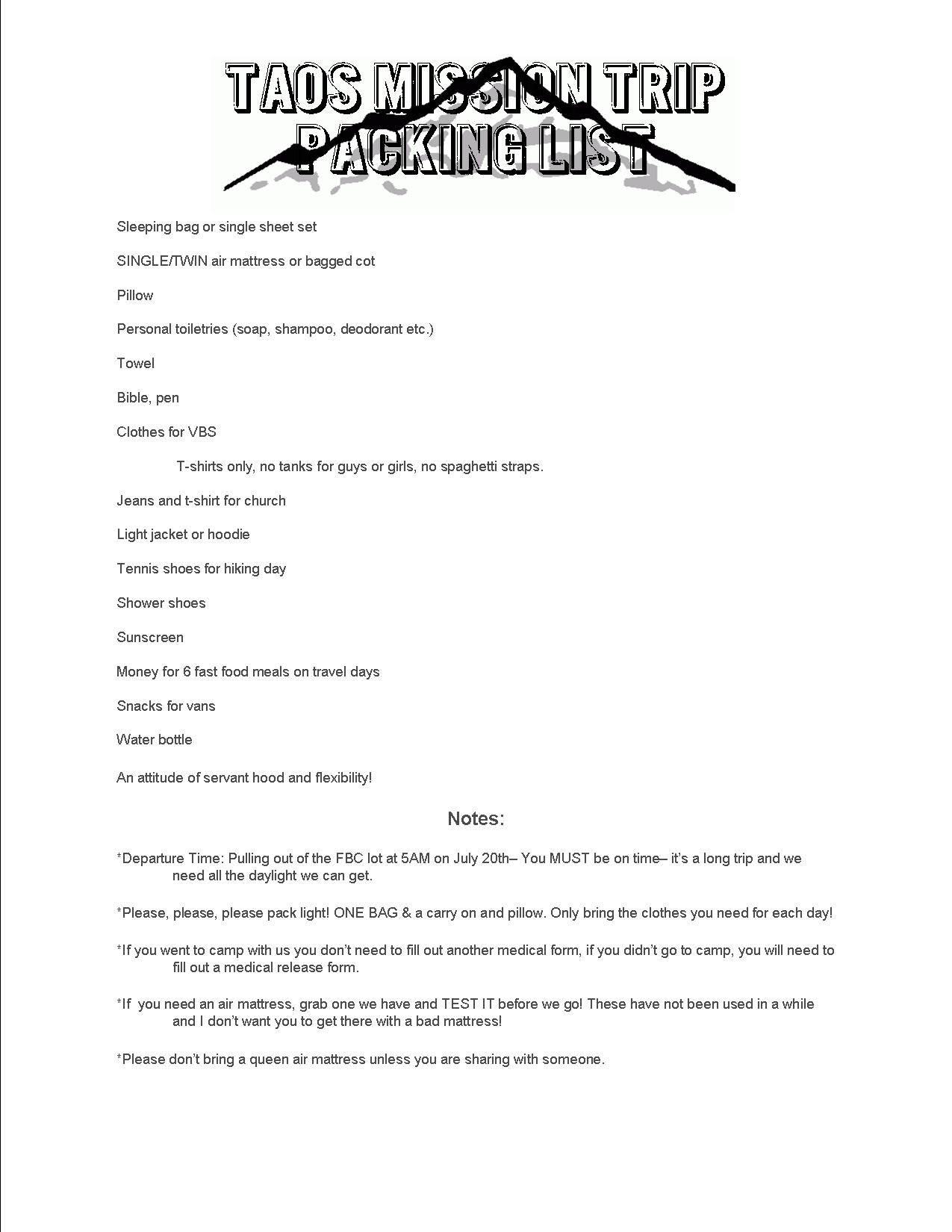 Final countdown to Taos Mission Trip departure! Here is our packing list and some final instructions. If you have questions, please contact Jon Hicks via cell phone or Facebook message. Hope you are ready for a great week! Below are student responsibilities for VBS:
Music: Garrett, Jordyn, Andrea  /  Crafts: Sarah F., Eponine  /  Missions: Maddie, Lexi  /  Rec: Daniel  /  Teaching: Aaron  /  Gradeschool: Jaclyn, Abby, Sarah S.  /  Kindergarten: Leslie, Raegan, Kendle
Continue Praying for the kids, our students and the people of Taos, NM!