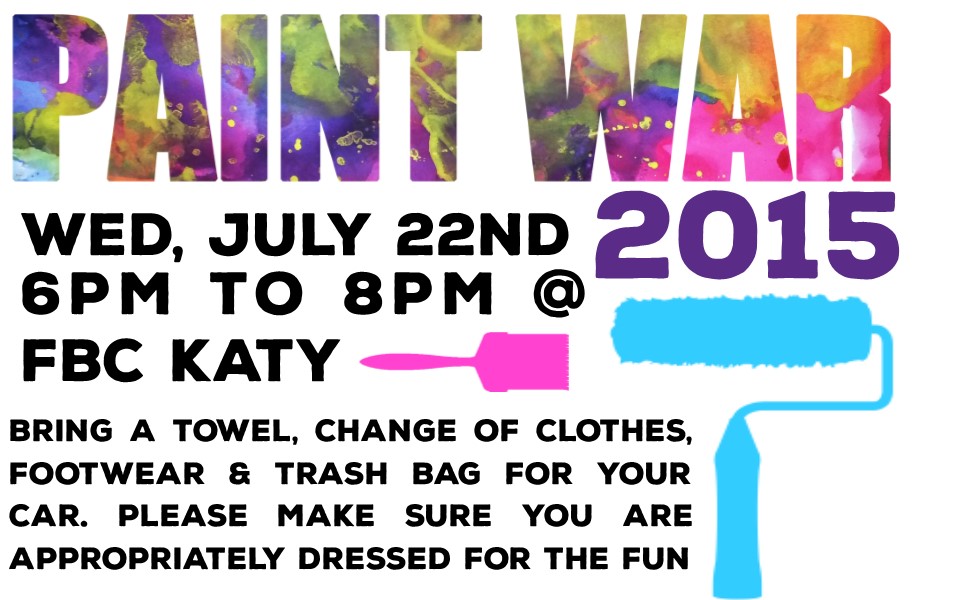 Don't miss out on the madness, Wednesday night at Summer Midweek! Following our small group study, we will be getting out paint on! This year will be crazier than ever with a paint slip and slide, paint capture the flag and all out paint battle! See you Wednesday at 6pm in the Cafe!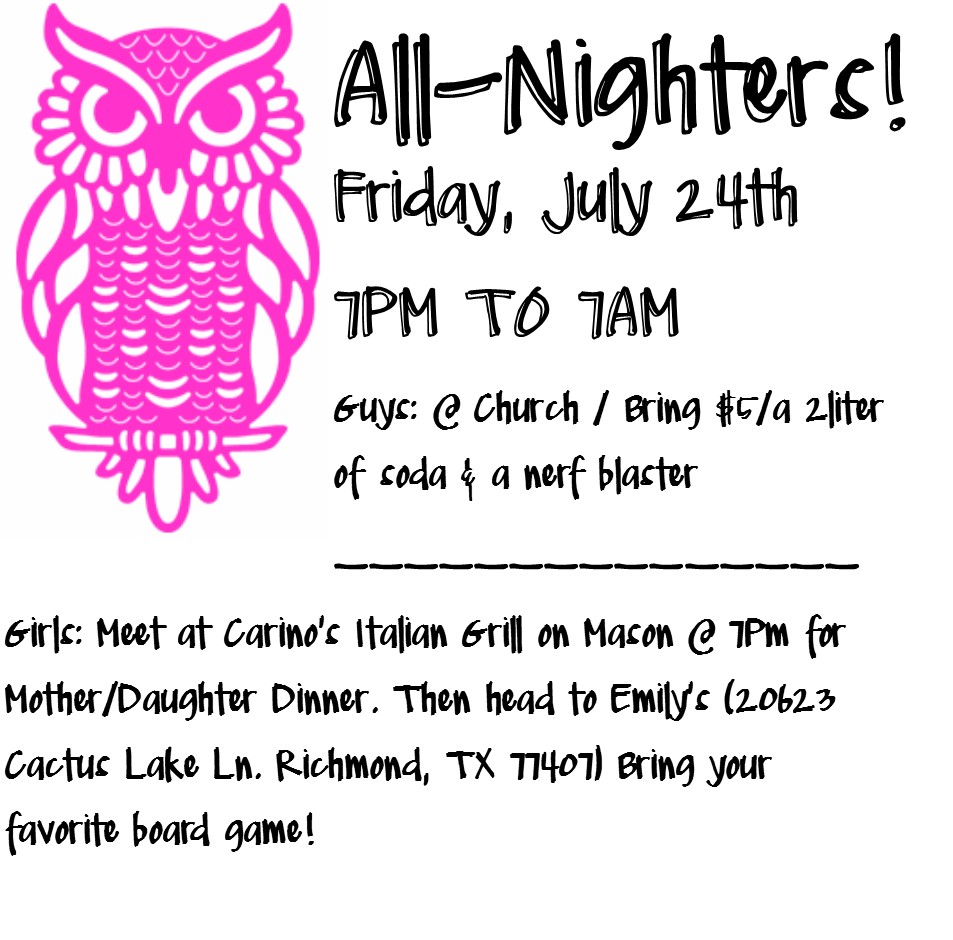 The All-Nighter is Back! Guys and girls will be having separate events this year with the guys gathering at the church and the girls at Emily's house. Hope to see you there!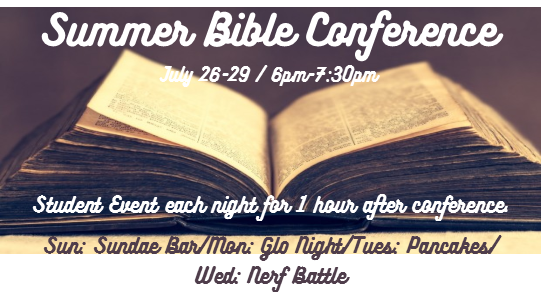 The church-wide Summer Bible Conference kicks off Sunday, July 26th and runs nightly through Wednesday, July 29th. We encourage our students to be involved in this important week in the life of our church and each night we have a special event for one hour after the conference. Come join us!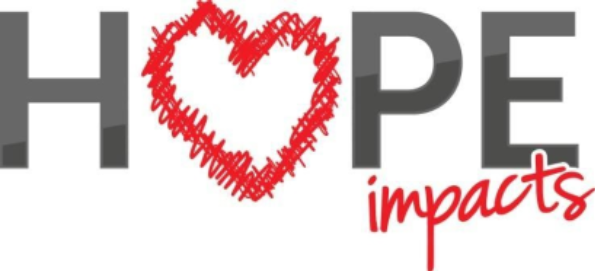 Hope Impacts is a ministry that helps feed the homeless in Katy. On Saturday August 1st we will be partnering with them to cook breakfast in our parking lot using their food truck and feed some great folks. Times and details will follow shortly- but clear your schedule for August 1st. We will also be doing this the 1st Saturday in Sept. and Oct.
For all kinds of other information like our Facebook page at Student Ministry @ FBC Katy. And our Instagram page at Firstkatystudents. For more information contact FSM Student Minister: Jon Hicks or FSM Girls Ministry Director: Emily Hesson at 281-391-1100.