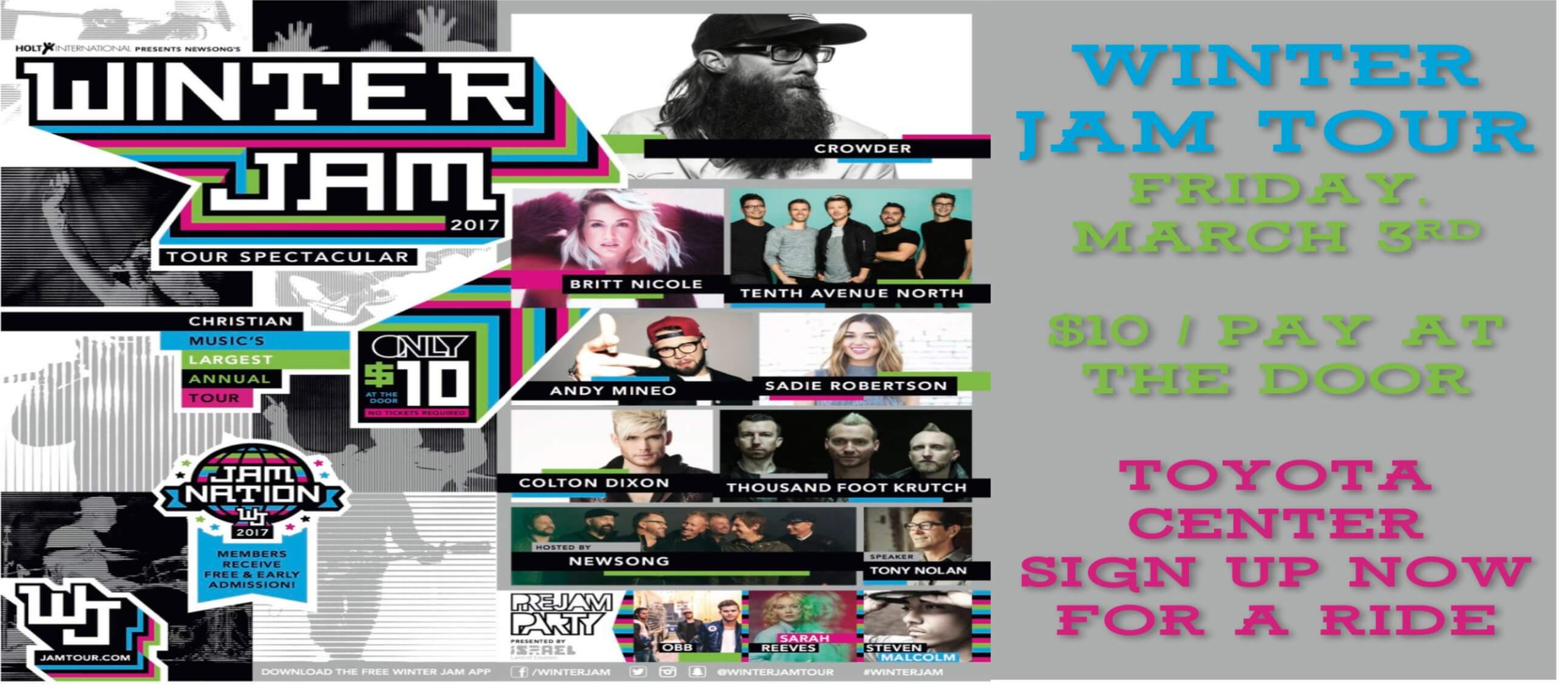 Winter Jam Concert Night @ Toyota Center / Friday, March 3rd / $10 Pay At The Door
What do Crowder, Britt Nicole, Tenth Ave. North, Andy Mineo, Sadie Robertson, Colton Dixon, Thousand Foot Crutch, Newsong, and Tony Nolan all have in common?
They're going to be at the Winter Jam Concert 2017! And we'll be there too.
Meet at church @ 4pm on Friday, March 3rd, and bring some dinner with you. We'll head down to Toyota Center together. Doors open for Winter Jam at 6pm- you bring $10 cash money and drop it in the bucket when you go in.  Then we go pick pretty much whatever seats we want and enjoy 10 great bands! For just $10.
Please sign up at Midweek or in your Sunday morning Life Group OR email Jon Hicks at jhicks@fbckaty.com so we can make sure we have enough spots in cars!
PS: During the concert they will ask for another "donation" to help keep Winter Jam going. Please don't feel like you have to give. If you want to bring a couple extra bucks for that, great- if not, don't sweat it.
There will also be merchandise from every band there and some people like to buy tshirts, CDs, or other momentos, which are, of course, extra.