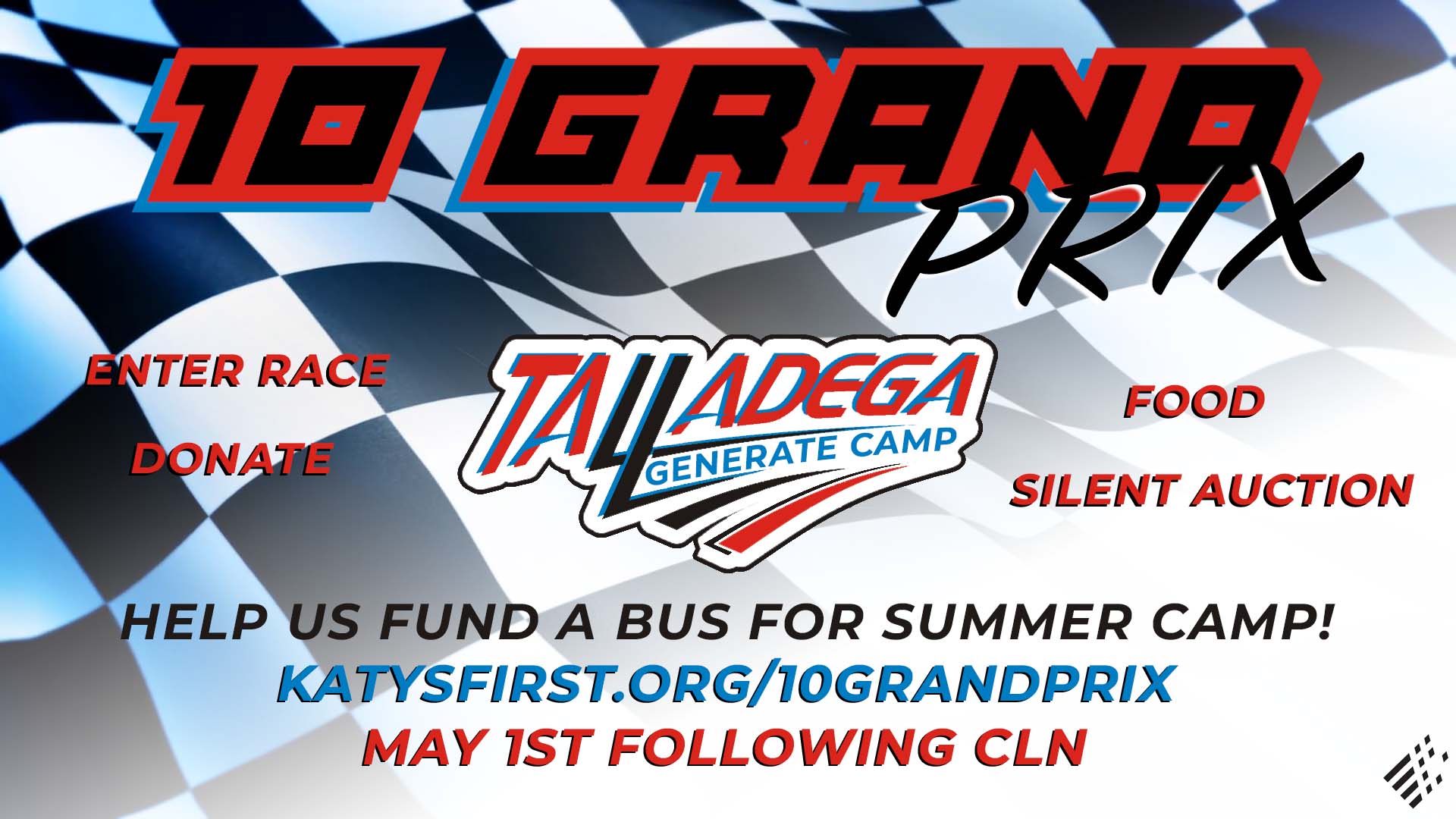 HOW TO GET INVOLVED
10 Grand Prix is a fundraising event for K1 Students summer camp. Our goal is to raise $10,000 to help fund a bus and provide scholarships to help students pay their way. This event will take place following Church Life Night on March 1st. We will have the grand prix, a silent auction, and food trucks.
You can participate in a few different ways:
Build a derby car and enter the race. We have no limit on the number of cars you enter and you may enter any car you have already previously built.
Provide an item for the silent auction. This can be a dessert item, tickets to a show, and autograph or service, etc.
Make a one time donation to the goal.
We appreciate your support in helping raise the next generation of believers. Camp is an important week for students and God often changes lives in these days.