M3 Student Summer Camp :: June 16-20 :: $235 :: Camp Zephyr on Lake Corpus Christi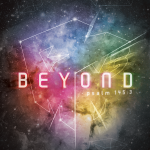 We are excited to announce sign up has begun for our 2014 Student Summer Camp! The dates for camp this year are June 16th-20th (Mon.-Friday). Even though we are attending the same camp this year it will be hosted at a different location: Camp Zephyr in Sandia, TX. Camp Zephyr is on the shores of Lake Corpus Christi about 40 miles north of the city of Corpus Christi. It's a little know gem of the Baptist camps of Texas and will be a great backdrop to an amazing week. Sign up is available now both online and in the church office or on Sunday mornings or Wednesday nights.
$50 non-refundable deposit is due when you register to hold your spot on the bus and as always spots are limited this Summer. The final $185 can be paid in installments of your choice any time before June 16th. Camp is an amazing week to connect with God, start the Summer off right and make some lasting relationships. We will have a great team of adult leaders and Summer Interns who will accompany us to camp, so your student will be well cared for during this amazing week.
Please call Jon Hicks at 281-391-1100 or email me at jhicks@fbckaty.com with any questions about camp this Summer, we want every student who wants to attend camp to be there with us in June, so sign up now! {Click here to sign up online}