Praying for a fun and safe Spring Break for all our families this week. Hope the weather is great wherever you are, all your plans are realized and your bodies rested when you return!
There are NO ACTIVITIES at the church this week, MIDWEEK, AWANA and Adult Bible Study are all on break with you this week. Enjoy the time with family, and friends and be ready to dig back into the Word on March 19th.
We do have many things on the horizon for after Spring Break so we hope this update will prove helpful for you even though nothing is going on this week.
God's Not Dead Movie :: Sunday, March 23rd at 1:50pm @ Cinemark on I-10 & Hwy 99
Matinee tickets are $7.50 at the window. No pre-buying of tickets is required, just show up and buy your own ticket. NOTE: participants in the Prophet. Priest. King. Passport get a free ticket to this event!
This is a great movie about a Christian college student (played by Good Luck Charlie star Shane Harper) who is challenged to prove God's existence by his atheist professor (Kevin Sorbo). Several in our office have seen it and have recommended it.
MIDWEEK / Remixed Exchange :: Wednesday, April 9th & 16th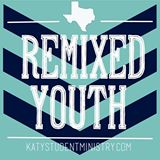 This year we are renewing our fellowship with the youth ministry of Katy Community Fellowship! Again this year we will be doing Midweek @ Remixed on April 9th where we will meet with KCF youth at The Crossing (1812 Ave. D Suite 205 Katy, TX 77493) from 6:45pm to 8pm. We will provide rides to the Crossing for those who need them, or students can drive themselves or be dropped off there between 6:30pm and 6:45pm.
On April 16th we will host the students from Remixed at KCF in the Cafe during our regular meeting time from 6pm to 7:30pm. These are always fun weeks during the Spring that provide a fun spark of fellowship between two great groups of students.
Good Friday Family Service :: 6:30pm-8pm :: FBC Studio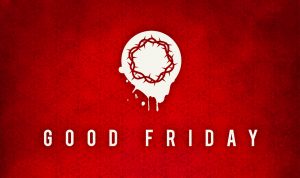 Our Good Friday Service is for students and their families and provides a meaningful remembrance of Jesus death on the cross in preparation for celebrating His glorious resurrection on Sunday. The service is hands on and filled with music, video and drama.
Hope you will join us for a fellowship dinner ($5 per family member) at 6:30pm followed by the 45 minute remembrance service. No better way to spend Good Friday.